Follow Google News
Follow Now
Maya is a character in the Indian television soap opera Anupamaa. Actress Chavvi Pandey portrays her. Maya is a young woman who is obsessed with Anuj Kapadia, Anupama's husband. She pretends to be Anupama's long-lost daughter, in order to get close to Anuj. Maya is manipulative and cunning, and she will stop at nothing to get what she wants. She has caused a lot of trouble for Anupama and Anuj, but she has also helped them to grow closer together.
Maya's character was introduced in the show in February 2023. She quickly became a popular character, and her storyline was one of the most talked-about on social media. Maya's exit from the show was also a major event, leaving many fans disappointed.
Here are some of the things that Maya did in the show:
She pretended to be Anupama's long-lost daughter.
She tried to break up Anupama and Anuj's relationship.
She kidnapped Anupama's daughter, Pakhi.
She tried to kill Anupama.
Conclusion
Maya's character is complex and well-developed. She was a villain, but she was also a sympathetic character. Her love for Anuj drove her, and she was willing to do anything to be with him. Maya's character was a significant turning point in Anupama's life, and she helped shape the character into the strong and independent woman she is today.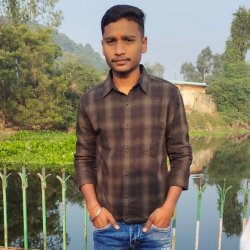 Latest posts by Raj Sharma
(see all)
Follow Google News
Follow Now