Follow Google News
Follow Now
Vanraj Shah is Anupama's husband in the Indian television soap opera Anupamaa. Actor Sudhanshu Pandey portrays him. Vanraj is a successful businessman, but he is also arrogant and controlling. He has always taken Anupama for granted and never appreciated her sacrifices for the family.
In the show, Vanraj has an extramarital affair with Kavya Gandhi, his colleague. This leads to a separation between Vanraj and Anupama. Anupama eventually decides to divorce Vanraj, and she starts to live her life on her own terms.
Anuj Kapadia is Anupama's new love interest in the show. He is a wealthy businessman, but he is also kind and compassionate. He is everything Vanraj is not and treats Anupama with respect.
Anupama and Anuj's relationship has been met with a lot of positive feedback from viewers. They are seen as a great match and have helped each other grow as individuals.
It is still too early to say if Anupama and Anuj will get married, but their relationship is one of the most talked-about storylines on Indian television.
Who is Anupama Real Life Husband?
The real-life husband of Anupama, the character played by Rupali Ganguly in the Indian television soap opera Anupamaa, is Ashwin K Verma. He is a businessman and has been married to Rupali since 2013. They have a son together.
Ashwin is not involved in the show Anupamaa, and he has never appeared on the show. However, he is supportive of his wife's career, and he is proud of her success.
Rupali has said that she is grateful for Ashwin's support, and she said that he is her "rock". She said that he is always there for her and helps her stay grounded.
Ashwin and Rupali are a happily married couple, a great example of a supportive and loving relationship.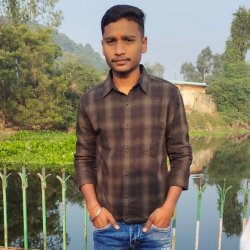 Latest posts by Raj Sharma
(see all)
Follow Google News
Follow Now