Follow Google News
Follow Now
CarryMinati (real name Ajey Nagar) started his YouTube channel on October 30, 2014. His channel was originally called AddictedA1, but he changed the name to CarryMinati in 2015.
CarryMinati's first video was uploaded on November 1, 2014. The video was titled "FIFA 15 | Freestyle Tricks | AddictedA1". The video has over 1 million views.
CarryMinati's channel has grown rapidly over the years. He currently has over 39 million subscribers and his videos have been viewed over 2 billion times. He is the most subscribed non-corporate Indian YouTuber and the first in India to reach 30 million subscribers.
CarryMinati is known for his roasting videos, comedic skits and reactions to various online topics. He is also a rapper and has released several original songs. He is one of the most popular YouTubers in India and his videos have been viewed by millions of people around the world.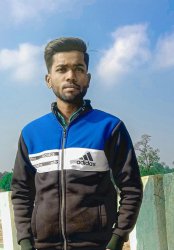 Latest posts by Roshan Kewat
(see all)
Follow Google News
Follow Now