Follow Google News
Follow Now
In the world of reality television, Bigg Boss OTT has become one of the most popular and controversial shows. Recently, Urfi Javed, a prominent contestant on the show, expressed her dissatisfaction with fellow participant Abhishek Malhan, also known as Fukra Insan. This article delves into the details of Urfi Javed's criticism towards Abhishek Malhan, highlighting the reasons behind her dissatisfaction and the impact it has had on the show.
Urfi Javed's Outspoken Opinion

Urfi Javed, an actress and model, participated in Bigg Boss OTT Season 2 with great enthusiasm. However, her journey on the show took an unexpected turn when she openly criticized Abhishek Malhan, popularly known as Fukra Insan. Urfi Javed expressed her disappointment with Abhishek, stating, "Aapki itni bhi value nahin hai" (You don't hold that much value).
Unveiling the Reasons

Urfi Javed's criticism towards Abhishek Malhan stems from several incidents that occurred during their time together on Bigg Boss OTT. It is important to understand the context behind her statement to grasp the magnitude of the situation. Let's explore the key factors that led to Urfi Javed's discontentment:
Lack of Participation

Urfi Javed believes that Abhishek Malhan did not actively participate in the tasks and challenges assigned within the Bigg Boss house. According to her, his lack of involvement hindered the overall progress of the team and compromised their chances of success. Urfi Javed felt that Abhishek's disinterest and negligence were detrimental to the group dynamics.
Communication Issues

Another significant aspect of Urfi Javed's criticism revolves around Abhishek Malhan's communication skills. Urfi Javed stated that Abhishek failed to effectively express himself, often resorting to inappropriate language and behavior. This lack of clarity and mutual understanding created a hostile environment within the house, leading to conflicts and misunderstandings.
Alleged Manipulative Tactics

Urfi Javed further accused Abhishek Malhan of employing manipulative strategies to gain an advantage in the game. According to her, Abhishek's actions were driven by personal motives rather than considering the collective well-being of the contestants. Urfi Javed felt that his behavior undermined the integrity of the show and affected the authenticity of the interactions within the Bigg Boss house.
Impact on Bigg Boss OTT

Urfi Javed's outspoken criticism towards Abhishek Malhan has sparked heated debates and discussions among the viewers of Bigg Boss OTT. Her strong opinion has generated immense interest and curiosity among the audience, ultimately leading to an increased viewership for the show. This controversy has not only added an extra layer of drama to the already intense competition but also fueled the engagement and anticipation among the audience.
Conclusion

Urfi Javed's candid criticism of Abhishek Malhan, also known as Fukra Insan, on Bigg Boss OTT Season 2 has become a significant talking point both within and outside the show. Her dissatisfaction with Abhishek's lack of participation, communication issues, and alleged manipulative tactics has captured the attention of the viewers. As the show progresses, it remains to be seen how this controversy will shape the dynamics of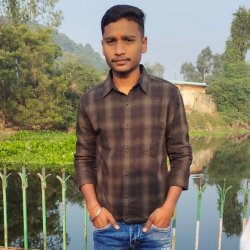 Latest posts by Raj Sharma
(see all)
Follow Google News
Follow Now