Follow Google News
Follow Now
In the glamorous world of Bollywood, every appearance of a celebrity becomes a subject of intense scrutiny. The recent airport look of actress Urfi Javed has sparked a wave of opinions and discussions across social media platforms. Netizens are taking to Twitter, Instagram, and other online spaces to express their thoughts on her choice of attire. In this article, we delve into the details of the incident, the reactions of netizens, and the broader implications of such incidents in the realm of celebrity culture.
The Airport Look that Sparked Controversy
Urfi Javed, known for her roles in television shows and her impeccable fashion sense, recently donned an unconventional outfit at the airport. The outfit consisted of what some netizens described as "painter ke kapde," implying that the attire resembled the clothing worn by painters or laborers. The ensemble included a vibrant splash of colors and loose-fitting garments, a departure from the typical glamorous and well-coordinated outfits often seen at airports.
Netizens Take to Social Media
As soon as Urfi Javed's airport look was captured by paparazzi and shared on various social media platforms, it ignited a storm of reactions. Netizens quickly shared their opinions, with a wide range of viewpoints coming to the forefront. Some praised her bold and individualistic fashion choice, applauding her for breaking away from the conventional norms of celebrity dressing. Others, however, expressed their disappointment, suggesting that the outfit was inappropriate for a public appearance and did not match her celebrity status.
The Broader Implications
The incident involving Urfi Javed's airport look raises important questions about the nature of celebrity culture and public perception. It highlights the immense pressure that celebrities face to conform to societal standards of beauty and fashion. Moreover, it underscores the power of social media in amplifying both positive and negative feedback, often leading to polarized discussions.
Navigating the Fine Line: Individuality vs. Conformity
In an industry where appearances are carefully curated, Urfi Javed's airport look serves as a reminder of the ongoing battle between embracing individuality and adhering to societal expectations. Celebrities, like everyone else, should have the freedom to express themselves through their clothing choices. At the same time, they must balance this freedom with the awareness that their choices are subject to public scrutiny.
Conclusion
The incident involving Urfi Javed's airport look is a testament to the power of fashion as a form of self-expression. While opinions about her outfit may vary, it is crucial to remember that every individual, including celebrities, has the right to showcase their uniqueness. The incident also highlights the need for more open discussions about societal beauty standards and the role of social media in shaping public perception. As the world of Bollywood continues to evolve, instances like these contribute to a larger conversation about the intersection of fame, fashion, and individuality.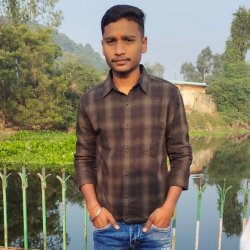 Latest posts by Raj Sharma
(see all)
Follow Google News
Follow Now