Follow Google News
Follow Now
In the realm of entertainment, every red carpet-event becomes a canvas for stars to showcase their style and grace. One such event, the "Aakhri Sachi" screening, witnessed the stunning Urfi Javed in a pink net dress that turned heads and stirred conversations. Let's delve into the details of this exquisite outfit and the intriguing reactions it garnered from netizens.
A Glimpse of Elegance: Urfi Javed's Pink Net Dress
Urfi Javed, known for her impeccable fashion sense, stepped onto the scene wearing a pink net dress that exuded elegance and confidence. The dress, carefully crafted with intricate net patterns, accentuated her figure while maintaining a sense of sophistication. The choice of color, a soft pink hue, added a touch of femininity to the ensemble, making it a memorable red carpet moment.
The Net Dress Controversy: Netizens' Reactions
Despite the grace and finesse of Urfi Javed's attire, the digital sphere was quick to react with a mixture of opinions. Some netizens drew comparisons, suggesting that the dress resembled a condom due to its translucent and delicate nature. This humorous take on the outfit sparked a flurry of conversations, turning the event into a trending topic on social media platforms.
Celebrating Individuality in Fashion
Urfi Javed's choice of attire for the "Aakhri Sachi" screening underscores the essence of individuality in fashion. Fashion is a form of self-expression, and her bold decision to wear a pink-net dress reflects her personal style and confidence. While opinions may differ, the outfit undeniably succeeded in creating a buzz and capturing the attention of fashion enthusiasts and critics alike.
The Intersection of Fashion and Artistry
Fashion, often regarded as an art form, is a means through which individuals can communicate their creativity and sensibilities. Urfi Javed's pink net dress, despite the playful comparisons drawn by netizens, is a testament to the fusion of innovation and artistry in the world of clothing design. The delicate net patterns and the choice of color showcase the craftsmanship behind the outfit, elevating it beyond a mere piece of clothing.
Embracing Diverse Perspectives
The conversations sparked by Urfi Javed's attire highlight the diversity of perspectives in today's interconnected world. Fashion, like any other form of art, is subject to interpretation. While some netizens chose to see humor in the outfit's resemblance to a condom, others celebrated the uniqueness and boldness it represented. This diversity of reactions underscores the richness of contemporary culture and the various ways in which individuals engage with visual stimuli.
Conclusion
In the realm of fashion and entertainment, Urfi Javed's pink net dress at the "Aakhri Sachi" screening was undoubtedly a talking point that transcended traditional norms. Its elegance, combined with the controversies it ignited, created a dynamic and thought-provoking dialogue among netizens. The incident serves as a reminder that fashion is more than just clothing; it is an art form that encourages individuality, sparks conversations, and invites us to celebrate diverse perspectives.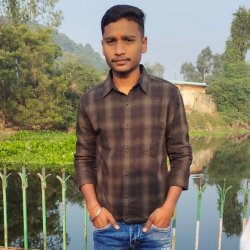 Latest posts by Raj Sharma
(see all)
Follow Google News
Follow Now