Follow Google News
Follow Now
In Indian television, Sidharth Shukla was a name that resonated with millions of viewers. His untimely demise left a void in the hearts of his fans, and on this solemn occasion, we pay tribute to the most beloved moments of the actor's Bigg Boss journey.
Introduction
Sidharth Shukla, the charismatic and talented actor, captured the hearts of viewers not only with his acting prowess but also with his unforgettable stint in Bigg Boss. His journey in the reality show was marked by triumphs, controversies, and heartfelt moments that have etched their place in the annals of Indian television history.
The Beginning of a Legend
Sidharth Shukla's entry into the Bigg Boss house was nothing short of sensational. His magnetic personality and no-nonsense attitude immediately set him apart from the other contestants. The audience was drawn to his authenticity, and it didn't take long for him to become a household name.
Sidharth's Fierce Competitions
One of the defining aspects of Sidharth Shukla's Bigg Boss journey was his competitive spirit. He fearlessly took on physical and mental challenges, demonstrating his determination to emerge victorious. From winning tasks to standing up for what he believed in, Sidharth's journey was a masterclass in resilience.
The Bonds That Lasted
In the volatile environment of the Bigg Boss house, genuine friendships are hard to come by. However, Sidharth managed to form deep and lasting connections with fellow contestants. His camaraderie with Shehnaaz Gill, in particular, captured the hearts of viewers. Their bond was a beautiful reminder of the genuine relationships that can be forged in the most unlikely of places.
The Controversies
Sidharth Shukla's journey in Bigg Boss was not without its share of controversies. His heated arguments, clashes with other contestants, and occasional disciplinary actions by Bigg Boss himself kept viewers glued to their screens. These moments, though controversial, added depth to his character and showcased his unapologetic authenticity.
The Crowned Winner
After months of challenges, emotions, and memorable moments, Sidharth Shukla emerged as the winner of Bigg Boss 13. His victory was a testament to his unwavering determination and the unwavering support of his fans. The crowning moment remains etched in the memories of all who followed his journey.
Legacy Beyond Bigg Boss
While Bigg Boss was a pivotal chapter in Sidharth Shukla's life, his legacy extends far beyond the confines of the reality show. He continued to shine in the entertainment industry, captivating audiences with his acting skills and charming persona. His untimely departure left a void in the industry that can never be filled.
Conclusion
In remembrance of Sidharth Shukla's death anniversary, we reflect on his remarkable journey in Bigg Boss. His authenticity, competitive spirit, and genuine relationships made him a beloved figure in the hearts of millions. While we mourn his loss, we celebrate his enduring legacy, both in the entertainment world and in our hearts.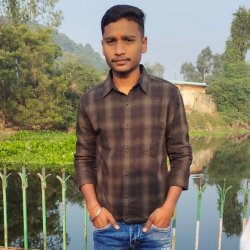 Latest posts by Raj Sharma
(see all)
Follow Google News
Follow Now