Follow Google News
Follow Now
Shakira is one of the most popular singers and songwriters of our time. Born in Colombia, the superstar has been in the music industry for over two decades, and her net worth continues to grow each year. In this article, we will take a closer look at Shakira's journey to fame and fortune, as well as her various sources of income.
Early Life and Career Beginnings:
Shakira Isabel Mebarak Ripoll was born in Barranquilla, Colombia, on February 2, 1977. She grew up in a multicultural household with a Lebanese father and a Colombian mother. At the age of four, Shakira started writing songs and showed a keen interest in music. By the time she was eight years old, she was already performing at local events.
In 1990, at the age of 13, Shakira signed her first record deal with Sony Music Colombia. Her debut album, "Magia," was released the following year, and while it did not achieve commercial success, it laid the foundation for her future success in the music industry.
Breakthrough Success:
In 1995, Shakira released her third album, "Pies Descalzos," which became a commercial success in Latin America, Spain, and Portugal. The album sold over five million copies worldwide and earned her critical acclaim. Shakira's fourth album, "Donde Estan los Ladrones?" (1998), cemented her status as a superstar in the Latin music scene.
International Success:
In 2001, Shakira released her first English-language album, "Laundry Service," which included the hit singles "Whenever, Wherever" and "Underneath Your Clothes." The album sold over 15 million copies worldwide and catapulted Shakira to international fame.
Shakira has since released several successful albums in both Spanish and English, including "Fijacion Oral, Vol. 1" (2005), "Oral Fixation, Vol. 2" (2005), "She Wolf" (2009), and "El Dorado" (2017). She has won numerous awards, including three Grammy Awards and twelve Latin Grammy Awards.
Sources of Income:
Shakira's net worth is estimated to be around $300 million. While the majority of her income comes from her music career, she has also earned money from various other sources.
Endorsements
Shakira has been a spokesperson for several brands, including Pepsi, Oral-B, and T-Mobile. She has also appeared in commercials for companies such as Danone, Sony, and Herbal Essences.
Tours and Concerts
Shakira has embarked on several successful tours and concerts throughout her career. Her "El Dorado World Tour," which ran from 2018 to 2019, grossed over $100 million.
Real Estate
Shakira owns several properties around the world, including a home in Barcelona and a mansion in Miami Beach. She also owns land in her hometown of Barranquilla, where she plans to build a school for underprivileged children.
Philanthropy
Shakira is a philanthropist and has established several charitable organizations, including the Pies Descalzos Foundation, which provides education and nutrition to children in Colombia. She has also been a UNICEF Goodwill Ambassador since 2003.
Conclusion:
Shakira's net worth is a result of her hard work, dedication, and talent. With over 70 million records sold worldwide, numerous awards, and a successful career spanning over three decades, she has cemented her place in the music industry. However, her success is not limited to music alone. Shakira has also established herself as a philanthropist and a role model for millions around the world. Her charitable efforts, advocacy for education, and support for underprivileged children have earned her admiration and respect from fans and colleagues alike. With her continued success in music and other endeavors, Shakira's net worth is only expected to grow in the years to come.
FAQs
What is Shakira's net worth?
Shakira's net worth is estimated to be around $300 million as of 2022.
What are Shakira's biggest hits?
Some of Shakira's biggest hits include "Hips Don't Lie," "Whenever, Wherever," "Waka Waka," "Underneath Your Clothes," and "La Tortura."
How long has Shakira been in the music industry?
Shakira has been in the music industry for over three decades. She released her first album, "Magia," in 1991 and has since released numerous albums and singles.
What other business ventures has Shakira pursued?
Aside from her music career, Shakira has pursued various business ventures. She has been a coach on "The Voice," served as a UNICEF Goodwill Ambassador, and launched her own fragrance and clothing lines.
What charitable causes does Shakira support?
Shakira is known for her charitable efforts and supports various causes, including education, early childhood development, and disaster relief. She founded the Pies Descalzos Foundation to provide education and support for underprivileged children in Colombia.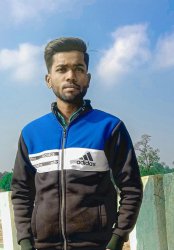 Latest posts by Roshan Kewat
(see all)
Follow Google News
Follow Now