Follow Google News
Follow Now
In the ever-evolving landscape of Indian web series, "Scam 2003: The Telgi Story" has emerged as a riveting and thought-provoking addition. This series, directed by Hansal Mehta, delves into the infamous stamp paper scam that shook the nation in the early 2000s. At the center of this captivating narrative is Gagan Dev Riar, who portrays the enigmatic Abdul Karim Telgi with a brilliance that leaves a lasting impact. In this blog, we will explore the various aspects that make "Scam 2003" a must-watch and delve deeper into the performance of Gagan Dev Riar as Telgi.
The Historical Context
Before diving into the details of the series and the performance of its lead actor, it's essential to understand the historical context in which the scam unfolded. In 2003, India was still grappling with the aftermath of the Y2K scare and was on the cusp of economic liberalization. Amidst this changing landscape, the scam orchestrated by Abdul Karim Telgi, a small-time con artist, gained nationwide attention.
Telgi's audacious scheme involved counterfeiting stamp papers, a crucial document in legal and financial transactions. With the help of an intricate network of forgers and corrupt officials, he managed to infiltrate the system, causing an estimated loss of thousands of crores to the exchequer. "Scam 2003" brings this gripping story to life, shedding light on the behind-the-scenes machinations and the human drama that unfolded.
Gagan Dev Riar's Stellar Performance
The success of any biographical drama largely hinges on the lead actor's ability to transform into the character they are portraying. In this regard, Gagan Dev Riar's portrayal of Abdul Karim Telgi is nothing short of spectacular. Riar manages to capture the essence of Telgi's complex character with remarkable depth and nuance.
What sets Riar's performance apart is his ability to humanize Telgi, making him a multi-dimensional character rather than a one-dimensional villain. Telgi, as portrayed by Riar, is not just a criminal mastermind but also a man driven by desperation and ambition. Riar effectively conveys the character's vulnerability, ambition, and cunning, making it easy for the audience to empathize with him at times while still condemning his actions.
The Transformation
One of the most striking aspects of Gagan Dev Riar's performance in "Scam 2003" is his physical transformation. Riar not only underwent a significant physical makeover to resemble Telgi but also adopted the character's mannerisms and speech patterns. This transformation is a testament to his dedication to his craft and adds authenticity to the portrayal.
Riar's nuanced performance, coupled with his transformation, allows the audience to forget they are watching an actor on screen. Instead, they are drawn into Telgi's world, making the viewing experience all the more immersive and engaging.
The Moral Dilemma
"Scam 2003" doesn't just serve as a platform to showcase Gagan Dev Riar's acting prowess but also raises important moral questions. Throughout the series, viewers are compelled to ponder the thin line that separates right from wrong. Telgi's character, with his compelling backstory and human flaws, challenges the audience's moral compass. It prompts viewers to question whether circumstances can ever justify criminal actions.
The series also sheds light on the systemic corruption and moral decay that allowed Telgi's scam to flourish. It serves as a stark reminder of the need for systemic reforms and ethical governance to prevent such incidents from happening in the future.
Conclusion
"Scam 2003: The Telgi Story" is more than just a gripping web series; it's a reflection of a bygone era in Indian history. Gagan Dev Riar's portrayal of Abdul Karim Telgi elevates the series to another level, making it a must-watch for those interested in true crime dramas and stellar performances.
The series succeeds in not only recounting the events of the stamp paper scam but also in sparking meaningful discussions about morality, corruption, and the human condition. It serves as a reminder that behind every scam and scandal, there are complex individuals with their own motivations and vulnerabilities.
In sum, "Scam 2003" is a masterful blend of storytelling and performance that leaves a lasting impact on its viewers, and Gagan Dev Riar's portrayal of Abdul Karim Telgi is a standout in the world of Indian web series.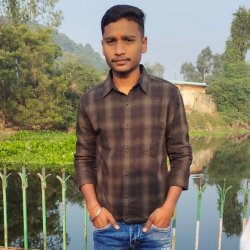 Latest posts by Raj Sharma
(see all)
Follow Google News
Follow Now