Follow Google News
Follow Now
In a much-anticipated move, Salman Khan, the iconic Bollywood superstar, is all set to shoot for the promo of Bigg Boss 17. Fans of the reality show, which has garnered a massive following over the years, are eagerly awaiting the show's return to the small screen. In this article, we'll delve into the details of Salman Khan's involvement in the upcoming season and when viewers can expect the show to go on air.
Salman Khan: The Face of Bigg Boss
For years, Salman Khan has been the charismatic face of Bigg Boss, and his association with the show has played a pivotal role in its success. Known for his magnetic personality and candid hosting style, Salman Khan has become synonymous with Bigg Boss. As he gears up to shoot the promo for the 17th season, fans can rest assured that they're in for another exciting ride.
A Glimpse into Bigg Boss 17 Promo
While specific details about the promo are being kept under wraps, it's safe to assume that Salman Khan will bring his unique charm and wit to the fore. The promo is likely to feature intriguing snippets that give viewers a taste of what to expect in the upcoming season. As always, fans can anticipate dramatic twists, intense confrontations, and unforgettable moments.
When Can Viewers Expect Bigg Boss 17 to Go On Air?
The release date of Bigg Boss 17 is a matter of great curiosity among fans. While an official announcement is yet to be made, considering the show's historical schedule, we can make an educated guess. Bigg Boss typically premieres in September or October each year. Given that Salman Khan is shooting the promo, it's reasonable to assume that the show will follow its usual timeline. Therefore, viewers can expect Bigg Boss 17 to hit their screens in late September or early October.
Conclusion
In conclusion, Salman Khan's involvement in shooting the promo for Bigg Boss 17 has sparked excitement among fans. With his charismatic hosting style, the upcoming season is sure to be a rollercoaster ride of entertainment. While an official release date is pending, history suggests that viewers can look forward to the show's return in late September or early October. As we eagerly await the season premiere, one thing is certain: Bigg Boss 17 is poised to capture our hearts once again.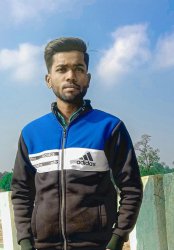 Latest posts by Roshan Kewat
(see all)
Follow Google News
Follow Now