Follow Google News
Follow Now
Ruhi Chaturvedi is a well-known Indian television actress who has gained fame for her roles in popular TV shows such as Kundali Bhagya and Khatron Ke Khiladi. Born on April 24, 1993, in Mumbai, Ruhi started her acting career in 2012 with the TV series "Madhubala – Ek Ishq Ek Junoon." Since then, she has acted in several popular TV shows, gaining a loyal fan following along the way.
Her Role in Kundali Bhagya
One of Ruhi's most notable roles was in the TV series Kundali Bhagya, which premiered in 2017. In the show, Ruhi plays the character of Sherlyn Khurrana, who is one of the main antagonists. Her performance in the show has received critical acclaim, and she has become a household name in India. Her on-screen chemistry with co-star Abhishek Kapur has also been praised by fans.
Her Appearance on Khatron Ke Khiladi
Ruhi Chaturvedi recently appeared on the popular reality show Khatron Ke Khiladi, which premiered in April 2021. The show, which is hosted by Rohit Shetty, features contestants performing various dangerous stunts and challenges. Ruhi's appearance on the show was widely praised by fans, and she quickly became a fan favorite.
Personal Life and Achievements
Aside from her successful acting career, Ruhi Chaturvedi is also known for her personal life and achievements. She is married to Shivendraa Om Saainiyol, who is also an actor. The couple got married in December 2019 in a traditional Hindu wedding ceremony.
In terms of her achievements, Ruhi has won several awards and nominations for her performances on TV. She was nominated for the Best Actor in a Negative Role at the Indian Telly Awards in 2019 for her performance in Kundali Bhagya. She was also nominated for the Best Actress in a Supporting Role at the Gold Awards in 2020.
Conclusion
In conclusion, Ruhi Chaturvedi is a rising star in the world of Indian television, known for her captivating performances and on-screen presence. Her appearances on Kundali Bhagya and Khatron Ke Khiladi have cemented her status as one of the most talented actresses in the industry. We hope that this article has provided you with a comprehensive overview of Ruhi Chaturvedi's career, personal life, and achievements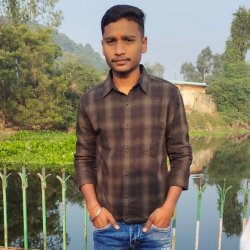 Latest posts by Raj Sharma
(see all)
Follow Google News
Follow Now