Follow Google News
Follow Now
In the realm of Telugu cinema, where storytelling is an art form and entertainment reigns supreme, "Kushi" stands as a timeless classic. This cinematic masterpiece, directed by S.J. Surya, has left an indelible mark on the hearts of countless viewers. In this comprehensive review, we delve deep into the enchanting world of "Kushi," exploring its narrative brilliance, exceptional performances, and the enduring impact it has had on Telugu cinema.
The Captivating Storyline
"Kushi" is a captivating love story that transcends the boundaries of time and culture. The film revolves around two characters, Siddhu (Pawan Kalyan) and Madhu (Bhoomika Chawla), who come from different backgrounds but find love in the most unexpected circumstances. The narrative is beautifully crafted, taking the audience on a roller-coaster ride of emotions.
The plot not only focuses on the blossoming romance between Siddhu and Madhu but also delves into their individual struggles and aspirations. It is a testament to the power of love to overcome societal norms and personal challenges.
Outstanding Performances
One of the key factors that sets "Kushi" apart is the exceptional performances delivered by the cast. Pawan Kalyan, in the role of Siddhu, delivers a charismatic performance that has become iconic in Telugu cinema. His on-screen presence and ability to portray a range of emotions are truly commendable.
Bhoomika Chawla, as Madhu, complements Pawan Kalyan's performance with her grace and charm. Her chemistry with Pawan Kalyan is electrifying, making their love story all the more compelling.
Musical Magic
The music of "Kushi" is another highlight that has etched itself into the hearts of the audience. Composed by Mani Sharma, the songs are not just melodious but also integral to the storytelling. The chartbuster tracks like "Ammaye Sannaga" and "Ye Mera Jahaan" have become anthems of love and longing.
Impact on Telugu Cinema
"Kushi" had a profound impact on Telugu cinema, setting new standards for storytelling and character development. It redefined the romantic genre, inspiring filmmakers to create more meaningful and emotionally resonant love stories. The film's success paved the way for Pawan Kalyan to become a Telugu cinema icon.
Conclusion
In conclusion, "Kushi" is not just a movie; it's an experience that continues to resonate with audiences of all ages. Its enduring appeal, exceptional performances, and soul-stirring music make it a cinematic masterpiece that will be celebrated for generations to come. As we look back at this classic, we are reminded that great storytelling knows no boundaries, and "Kushi" is a testament to the enduring power of love on the silver screen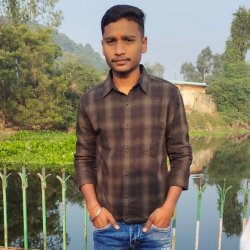 Latest posts by Raj Sharma
(see all)
Follow Google News
Follow Now