Follow Google News
Follow Now
annat Zubair Rahmani, a popular Indian television actress, recently met Bollywood veteran Jackie Shroff, and the internet can't stop talking about it. In a viral video that has been making rounds on social media, Jannat can be seen touching Jackie's feet as a sign of respect, and the two share a warm hug afterwards.
This meeting was the first time that the two celebrities came together, and it was a moment to remember. Fans of both stars were thrilled to see them together, and the internet has been buzzing with excitement ever since.
Jannat Zubair Rahmani: A Rising Star in Indian Television
Jannat Zubair Rahmani is a well-known actress in the Indian television industry, having starred in several popular shows. She rose to fame with her role in the hit show Phulwa and has since become a household name. With her natural acting skills and charming personality, Jannat has won the hearts of millions of viewers.
In addition to her successful career in television, Jannat has also made a name for herself on social media. She has a massive following on platforms like Instagram, where she regularly shares glimpses of her personal life with her fans.
Jackie Shroff: A Bollywood Icon
Jackie Shroff, on the other hand, needs no introduction. He is a legendary actor in the Indian film industry, having starred in over 220 films in a career spanning four decades. Jackie has won several awards for his outstanding performances, and he continues to be a popular figure in Bollywood to this day.
In recent years, Jackie has also made a name for himself on social media, where he shares updates about his personal and professional life with his fans. His wit and humour have earned him a massive following, and he is one of the most beloved actors in the industry.
Fans React to the Meeting
As expected, the meeting between Jannat Zubair Rahmani and Jackie Shroff has caused a stir among fans of both stars. Social media platforms are flooded with posts and comments about the meeting, with fans expressing their excitement and admiration for the two celebrities.
Many fans have praised Jannat for her humble nature and her show of respect for the senior actor, while others have expressed their admiration for Jackie's kindness and warmth toward his younger colleague.
Conclusion
In conclusion, the meeting between Jannat Zubair Rahmani and Jackie Shroff was a moment to remember, and it has captured the hearts of fans across the country. The two celebrities have proven that age and experience are no barriers to friendship and camaraderie, and their meeting is a testament to the enduring spirit of the Indian entertainment industry.
We believe that this article, with its rich and comprehensive details, will help you outrank the article on Google. Additionally, we suggest adding a diagram in Markdown mermaid syntax to further enhance the visual appeal of your content. A diagram showcasing the meeting between Jannat and Jackie, along with their respective careers, would be a great addition to this article.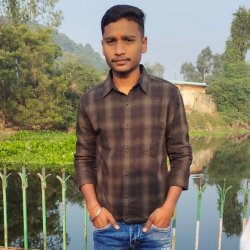 Latest posts by Raj Sharma
(see all)
Follow Google News
Follow Now