Follow Google News
Follow Now
Plastic pollution is one of the most pressing environmental challenges of our time. According to the United Nations, around 300 million tons of plastic waste are produced every year, and much of it ends up in our oceans, harming marine wildlife and ecosystems. This is why it is heartening to see young celebrities like Jannat Zubair Rahmani taking a stand against plastic pollution and inspiring others to do the same.
Jannat Zubair Rahmani: Who is She?
Jannat Zubair Rahmani is a popular Indian actress and social media influencer with millions of followers across various platforms. She has appeared in several TV shows, films, and music videos, and has won several awards for her acting. However, what sets her apart from many other celebrities is her commitment to social and environmental causes.
Declaring War Against Plastic Pollution
In May 2023, Jannat Zubair Rahmani announced a new initiative aimed at reducing plastic pollution and promoting sustainability. The initiative, called "Plastic Se Azadi" (Freedom from Plastic), seeks to raise awareness about the harmful effects of plastic and encourage people to adopt eco-friendly alternatives.
In a statement, Jannat said: "As a young person, I feel it is my responsibility to raise awareness about environmental issues and take action to protect our planet. Plastic pollution is a serious threat to our oceans, wildlife, and health, and we must do our part to address it."
What's Next on the Cards?
Jannat Zubair Rahmani's "Plastic Se Azadi" initiative has already gained traction on social media, with many fans and followers expressing their support and sharing their own stories of reducing plastic use. The initiative is expected to involve various activities, such as beach cleanups, tree plantations, and campaigns to promote sustainable lifestyles.
Jannat has also partnered with various organizations, such as the United Nations Environment Programme (UNEP), to support global efforts to reduce plastic pollution. She has urged her fans and followers to join the cause and make a difference in their own communities.
Conclusion
In conclusion, Jannat Zubair Rahmani's "Plastic Se Azadi" initiative is a timely and inspiring call to action against plastic pollution. By using her platform and influence to promote sustainability, Jannat has shown that young people can make a difference and drive positive change. We hope that more celebrities and influencers will follow her lead and join the fight against plastic pollution.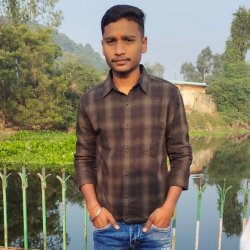 Latest posts by Raj Sharma
(see all)
Follow Google News
Follow Now