Follow Google News
Follow Now

CarryMinati, also known as Ajey Nagar, is one of the most popular YouTubers in India. He has over 39 million subscribers on his main channel, CarryMinati, and over 17 million subscribers on his gaming channel, CarryIsLive.
CarryMinati started his YouTube channel in 2010, when he was just 10 years old. He initially posted videos about football, but he later switched to making gaming videos and reaction videos. In 2014, he started posting roasting videos, which quickly became popular.
His roasting videos are known for their humor and their sharp criticism of other YouTubers. He has roasted some of the biggest names in Indian YouTube, including Bhuvan Bam, Amit Bhadana, and Amir Siddiqui. These videos have often been controversial, but they have also helped to make CarryMinati one of the most popular YouTubers in India.
In addition to his roasting videos, CarryMinati also makes reaction videos, gameplay videos, and music videos. He has also collaborated with some of the biggest names in Bollywood, including Akshay Kumar and Tiger Shroff.
CarryMinati's success can be attributed to a number of factors. He is known for his sharp wit and his ability to make people laugh. He is also very passionate about his work, and he is always looking for new and innovative ways to entertain his audience.
CarryMinati is a true pioneer in the Indian YouTube scene. He has helped to change the way that people think about Indian YouTube, and he has paved the way for other YouTubers to achieve success. He is an inspiration to many people, and he is sure to continue to be a force to be reckoned with in the years to come.
Here are some of the factors that contributed to CarryMinati's rise to fame:
His unique style of roasting, which is both humorous and critical.
His willingness to take on some of the biggest names in Indian YouTube.
His ability to connect with his audience on a personal level.
His consistency in uploading high-quality content.
His willingness to experiment with new formats and genres.
CarryMinati is a true original, and he is one of the most talented YouTubers in the world. He is sure to continue to entertain and inspire his fans for many years to come.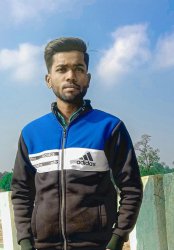 Latest posts by Roshan Kewat
(see all)
Follow Google News
Follow Now