Follow Google News
Follow Now

CarryMinati, whose real name is Ajey Nagar, started his YouTube channel in 2010 when he was just 10 years old. He initially posted gaming videos and football tricks, but his channel didn't really take off until he started posting roast videos in 2014.
His first major breakthrough came in 2016, when he posted a video called "Making Money with BB Ki Vines." The video was a roast of fellow YouTuber Bhuvan Bam, and it quickly went viral, racking up over 10 million views. This video helped to put CarryMinati on the map, and he soon became one of the most popular YouTubers in India.
CarryMinati's success can be attributed to a number of factors. First, he is very good at roasting people. He has a sharp wit and a knack for finding the funny side of even the most serious topics. Second, his videos are very well-produced. He has a team of editors who help him to create high-quality videos that are visually appealing. Third, he is very active on social media. He regularly interacts with his fans on Twitter, Instagram, and other platforms.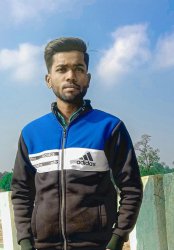 Latest posts by Roshan Kewat
(see all)
Follow Google News
Follow Now