Follow Google News
Follow Now
Bollywood fans, get ready for a rollercoaster of laughter, chaos, and drama as the much-awaited "Fukrey 3" trailer has hit the internet! The third installment of the Fukrey franchise promises to deliver more of the same hilarious antics we've come to love, but this time with a twist. In this blog, we'll take an in-depth look at the trailer, exploring its storyline, characters, and what we can expect from this uproarious comedy.
The Return of the Fukrey Gang
The trailer opens with Bholi Punjaban, played by the talented Richa Chadha, yearning for her "old life" back. If you recall, Bholi Punjaban was last seen behind bars in Fukrey Returns, and she's desperate to regain her former glory. Richa Chadha's portrayal of the feisty and formidable Bholi Punjaban has been a standout in the series, and it's exciting to see her back in action.
The Election Drama Unfolds
In a hilarious turn of events, the Fukrey gang, including Hunny (Pulkit Samrat), Choocha (Varun Sharma), Zafar (Ali Fazal), and Lali (Manjot Singh), find themselves entangled in a political battle against Bholi Punjaban. She decides to contest elections and challenges the boys' newfound political ambitions.
As expected, chaos ensues as the gang goes all out to fight her in the elections. What follows are a series of comical situations, witty one-liners, and, of course, Choocha's bizarre yet effective dreams that give them an edge in the election campaign. The camaraderie among the characters remains as endearing as ever, promising plenty of laugh-out-loud moments.
The Return of Classic Characters
One of the highlights of Fukrey 3 is the return of beloved characters like Babulal Bhatia (Rajiv Gupta) and Pandit (Pankaj Tripathi). These supporting characters add an extra layer of humor and quirkiness to the story, making it a treat for fans who have been eagerly waiting to see them back on screen.
The Fresh Element
While Fukrey 3 promises to retain the essence of the previous films, it also introduces a fresh element by incorporating a political backdrop. This change in the storyline adds depth to the narrative and gives the characters a new challenge to overcome. It'll be interesting to see how the Fukrey gang navigates the treacherous waters of Indian politics while staying true to their comical roots.
Conclusion
In a nutshell, the "Fukrey 3" trailer teases another rib-tickling adventure with our favorite Delhi boys and the formidable Bholi Punjaban. With the election drama serving as the backdrop, we can expect a delightful blend of humor, satire, and satire in this upcoming installment. The cast's chemistry, along with the return of iconic characters, promises a laughter-packed cinematic experience.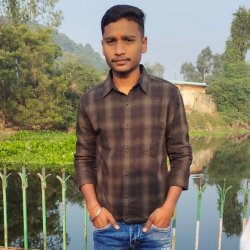 Latest posts by Raj Sharma
(see all)
Follow Google News
Follow Now