Follow Google News
Follow Now
Prepare for an aquatic adventure as we delve into the highly anticipated movie trailer of "Aquaman and the Lost Kingdom." This upcoming film, directed by James Wan, is a continuation of the Aquaman saga, promising an exciting and visually stunning underwater world. Let's navigate through the waves of details and revelations in this sneak peek.
The Aquatic Realm Unveiled
The trailer showcases a mesmerizing glimpse of the underwater kingdom, Atlantis. The vibrant and detailed portrayal of this mysterious realm is set to awe both fans and newcomers. The vivid imagery transports the audience to a world teeming with marine life and architectural marvels.
Aquaman's Journey Continues
In this sequel, we follow the journey of Arthur Curry, played by Jason Momoa, as he embraces his destiny as Aquaman and faces new challenges. The trailer hints at an ancient prophecy and a perilous quest, promising an intriguing plot that will keep audiences on the edge of their seats.
A Stellar Cast
The film features an ensemble cast, with familiar faces reprising their roles and new additions to the Aquaman universe. Jason Momoa reprises his role as the charismatic and powerful Aquaman. The cast also includes Amber Heard as Mera, Patrick Wilson as Orm, and Yahya Abdul-Mateen II as Black Manta, among others.
Unveiling Menaces and Alliances
The trailer teases formidable adversaries and potential alliances for Aquaman. Black Manta, a vengeful antagonist, makes a prominent appearance, hinting at a clash that will rattle the seas. Additionally, the glimpses of otherworldly creatures and ancient ruins suggest a deep-rooted conflict that Aquaman must navigate.
Embrace the Ocean's Mystery
"Aquaman and the Lost Kingdom" promises a cinematic spectacle that dives into the heart of the ocean's mysteries. With breathtaking visuals and a promising storyline, this sequel is set to make waves in the world of superhero films. As fans eagerly await the movie's release, the trailer offers a tantalizing taste of the adventure that awaits beneath the waves.
Conclusion
In summary, "Aquaman and the Lost Kingdom" presents an exciting continuation of Aquaman's saga, immersing audiences in a visually stunning underwater world. The trailer hints at an epic adventure, a stellar cast, and the promise of both new and familiar faces. As we eagerly await the movie's release, the trailer leaves us with a sense of wonder and anticipation for the aquatic odyssey that awaits.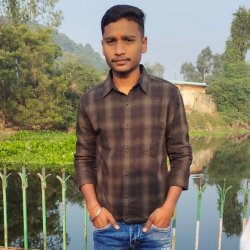 Latest posts by Raj Sharma
(see all)
Follow Google News
Follow Now